Stephen Spires – Spires Interiors
'Before Sean I had rarely had a day out of the business. I was constantly IN the business – I was working 80 – 100 hours per week, every single week…I had last weekend off, and now we've booked a holiday… Sean is brutally honest, which is the best thing about him'.
Hear how working with Sean at ActionCoach Colchester has helped Stephen Spires of Spires Interiors to double his revenue, add new members of staff, and create a better work-life balance for him and his family. If you want to find out how Sean and the team can help you make more money, build a better team, and create the lifestyle you deserve, drop a message to arrange a complimentary consultation today.
Debbie Johnston – SageGreen HR
Adrian Cuthill – Rugby Tots
Jack Perfect Brown – JPB Landscapes
'Without the push from ActionCOACH and the knowledge I have gained, I would still be in the situation where it was just me and one other and working all the hours under the sun…it's been a big push for us to make a business rather than just have a job'.
Hear how working with Sean Purcell at ActionCOACH Colchester has helped Jack Perfect-Brown of JPB Landscapes to grow his business by 120%, 2x his net profit, and add 3 new members of staff, all while working fewer hours and coming off the tools.
If you want to find out how Sean and the team can help you make more money, build a better team, and create the lifestyle you deserve, drop a message to arrange a complimentary consultation call today.

Rik Cridland, MD - HayPigs! (New Company of the Year, 2018 Essex Business Awards)
At the turn of the year I knew that if I wasn't going to become part of the statistics about business collapses within the first 5 years I needed to get serious about what I was doing and despite a great start, I knew there was lots of thing I was doing very naively, and a bit too much from the heart and not from the head.

Sean has opened my eyes and encouraged me to start learning again. This has helped me on a journey of learning.

We're a far more professional outfit now, we have the sales figures done every month and review financials weekly, we've got a far better grasp of our numbers and have come to grips with our values and culture. The most important thing I've learnt about business is the importance of a vision and knowing where you're heading.

Learning the reason why you're thinking 5, 10 years ahead.

Without Sean, my business wouldn't be where it is now. It's the accountability, as much as anything else, that's allowed me to push things on. It's about learning things, but then actually putting things around them and having a network of people that can help you along the way.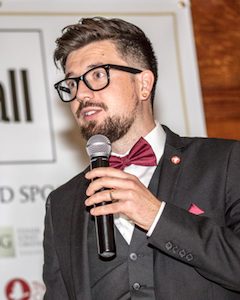 Toby Freeman, CEO - The Robin Cancer Trust
Eighteen months ago I met with Sean to discuss some issues I'd had for a long time in my role as CEO of The Robin Cancer Trust.

Within the first hour of meeting him I felt a clarity I'd been looking to find for years. I knew instantly that Sean's no-nonsense; no-excuses approach to coaching would be a good fit for the charity and me.

Sean has transformed the way I approach my role – his style of coaching perfectly balances working through the six steps to business success with tackling real-time issues. This approach creates a recipe for immediate returns and long-term stability – something I think we can all agree we want for our businesses.

Through Sean's group coaching I have met a group of business owners, all from different backgrounds and sectors, all of whom share a similar aim – to reach their goals in business and live the life they dream of. This may sound like a marketing catchphrase (and no, Sean isn't paying me to say this!) but I assure I am much closer to making my goals a reality since joining Sean for the past eighteen months, than I have been in the previous six years. I couldn't recommend Sean highly enough – through his coaching you will see a tangible structure to help you build your business, along with many intangible 'lightbulb moments' that will help you achieve your goals.
James Hardy, Director - Webink24
Since working with Sean, I have launched a brand new game which has sold hundreds of copies via the Apple Store and Google, I have redesigned my product offering, moving away from low paid tasks to leveraged products and services, and have doubled my turnover.

With every coaching session I feel more and more in control of the business and I honestly believe that without investing in my own personal and business development that I wouldn't have a business have as profitable as the one I have today. In fact, it is possible that I wouldn't have a business at all!

Personally I have grown more confident and now believe in myself and I'm looking forward to an extremely profitable 2019.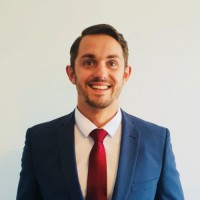 Charles Groves, Director - Elite Business Funding
We first decided to take the leap into having a business coach when we met Sean at our BNI networking event. In all honesty we didn't even know there was such a thing as a business coach and helpful they can be. We had only been trading a few months when we went to a 3 day taster session and that alone educated us greatly in how to grow and build a successful business.

We chose to use Sean for a few reasons. The main one being his personality and excellent teaching and delivery skills. Every time you have a coaching session with Sean you are completely engaged throughout the whole session and come away with great understanding of the specific topic he covers on that day. Not only that but it always gives you a boost of motivation and excitement to implement you new knowledge and get growing your business. I can't recommend Sean enough as the best business coach. He goes above and beyond and into great detail to ensure you fully understand everything he teaches.

We have been with Sean for the last 12months on his group coaching programme. Our main reason for taking coaching was to ensure we had the tools to grow properly and at a quicker rate. This has been proven whereby our turnover has more than tripled compared to last year, we have moved offices twice in the last year and also have our first employee. Not only this but we have won an award for 'The Best SME Commercial Finance Provider – South East England & Distinction Award for Client Service Excellence 2019'. Our profit has increase tenfold and we have not even properly implement half of what we have learnt. Not only has it helped the business grow but Sean himself has helped us grow as Business owners and kept us motivated and focused to succeed. I can personally say he has helped me with not just emotional issues arising from business stress but also the effects the stress or running your own business has on your personally.

All in all we can't recommend Sean Purcell enough as a business coach and will never look or entertain another coach as we can't fault him in any way.